06/04/12
IN THIS ISSUE

Trademark Board Finds Coca Cola's "ZERO" Marks Have Acquired Distinctiveness

"Marked" Improvement in Customs Protection for Rights
Trademark Board Finds Coca Cola's "ZERO" Marks Have Acquired Distinctiveness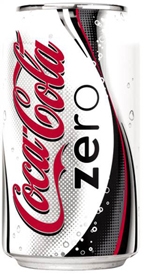 The Trademark Trial and Appeal Board (TTAB) of the U.S. Patent and Trademark Office has ruled that the "ZERO" element in certain trademarks of The Coca Cola Company (TCCC) has acquired distinctiveness and is entitled to be registered under Section 2(f) of the Lanham Act, 15 U.S.C. § 1052(f). Companhia de Bebidas das Américas - AMBEV v. The Coca Cola Company, Opposition Nos. 91178953, et al. (May 2, 2012) [not precedential].

From 2003 to 2007, TCCC filed 17 U.S. applications for marks containing ZERO for use with "beverages, namely soft drinks; syrups and concentrates for the making of the same." The marks included COCA-COLA ZERO, COKE ZERO, and SPRITE ZERO. Each of the applications included a claim that ZERO had become distinctive of TCCC's goods through extensive use and advertising.

Companhia de Bebidas das Américas – AMBEV (Ambev) is a Brazilian company that manufactures and sells soft drinks and beers in North and South America.. In May 2007 Ambev filed a U.S. application to register the mark GUARANA ANTARCTICA ZERO AÇÚCAR and Design for soft drinks.
In August 2007, Ambev opposed TCCC's 17 applications for ZERO marks. Ambev claimed that in each of TCCC's marks ZERO is merely descriptive of TCCC's goods, i.e., zero-calorie beverages.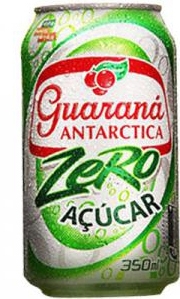 Ambev argued TCCC had to prove acquired distinctiveness as of the date TCCC made its Section 2(f) claims, not the later date of the opposition proceedings. The TTAB rejected that argument, stating that "acquired distinctiveness and buyer recognition are to be tested in an opposition proceeding as of the date the issue is under consideration. The filing date or even the publication date is not a cutoff for any evidence developing after that time."The TTAB noted that TCCC's eight years of continuous use of its ZERO marks is more than the five-year minimum contemplated by Section 2(f). The TTAB also noted, however, that having more than five years of continuous use "is not necessarily conclusive or persuasive on the showing of acquired distinctiveness."

Rather, the TTAB said, the test is whether a mark has been used and advertised sufficiently to acquire distinctiveness in the minds of relevant consumers. In that regard the TTAB observed that in the two years preceding TCCC's 2007 claim of acquired distinctiveness, TCCC's sales of ZERO products exceeded $1 billion, one-third of that amount attributable to sales of COCA-COLA ZERO. According to TCCC, by 2007 it had sold over 50 million cases of COCA-COLA ZERO. In the TTAB's view, "These are significant numbers by any measure."

In addition, TCCC claimed that by early 2007 it had spent over $150 million dollars advertising and promoting its ZERO family of beverage products through a wide variety of marketing channels, including over $100 million dollars advertising and promoting COCA-COLA ZERO. Thus, the TTAB said, "Ambev's attempt to show that the ZERO marks have not acquired distinctiveness simply fails in light of the scope of TCCC's significant sales and marketing numbers."
The TTAB noted Ambev's argument that TCCC "has not enjoyed exclusive use of ZERO on beverages due to third-party use of ZERO on a variety of beverages as well." (Such uses included using ZERO as an adjective to describe the "zero-calorie" or "zero-carbohydrate" characteristics of certain third-party products.) The TTAB said that "there is no requirement that TCCC's use be entirely exclusive"; such use "need only be substantially exclusive," a standard that "makes allowance for use by others that may be inconsequential."
The TTAB found that "the cumulative effect of TCCC's use of ZERO in connection with its line of beverages is so extensive that it qualifies as 'substantially exclusive' as required under Section 2(f)." Accordingly, the TTAB held that TCCC's use of its ZERO marks "has been substantially exclusive and that the evidence of record is sufficient to support registration on the Principal Register under Section 2(f)."
"Marked" Improvement in Customs Protection for Rights
On April 24, 2012, U.S. Customs and Border Protection (CBP) published the "Intellectual Property Rights Interim Final Rule" governing CBP's role in protecting trademarked goods. U.S. manufacturers, distributors, and related owners of intellectual-property rights have reason to be pleased with the new rule.
To facilitate its oversight of the importation of merchandise bearing protected trademarks, CBP will now provide right owners with detailed information about goods entering the United States that are suspected of being counterfeit or, in some instances, gray market/parallel imports. Such information will include the serial numbers, uniform product codes, SKU numbers, and related information appearing on imported merchandise and its packaging for the "limited purpose of obtaining the right holder's assistance in determining whether the mark is counterfeit or not."
Interestingly, this CBP initiative is driven by national-security concerns. In publishing the interim final rule CBP noted that "inquiries conducted by Congress and the Department of Defense (DoD) have revealed that counterfeit electronic components, including counterfeit integrated circuits, have entered military and government supply chains, posing a serious threat to our military and government personnel and infrastructure." This is one more instance in which supply-chain security initiatives may provide a downstream commercial benefit to right holders.
To take advantage of this initiative, holders need to register their intellectual-property rights by filling out CBP's International Property Rights e-Recordation application, which is located at https://apps.cbp.gov/e-recordations/.